3D dental CBCT
Detailed diagnostics - low radiation exposure
or by phone +36-20/327-1136
What are the benefits of 3D dental CBCT?
With the help of the 3D CBCT

we can get a more detailed picture

not only about the teeth, but also about other details of the oral cavity,

like the structure and density of the jaw bone or the condition of the root and nerve ducts.

The exposure

comparing to 2D panoramic X-rays

is much lower

in the case of

3D CBCT, because the device determines the required amount itself.



Detailed imaging provides a more accurate diagnosis which can reduce risk factors during interventions, greatly increasing the effectiveness of treatments (e.g.implantation).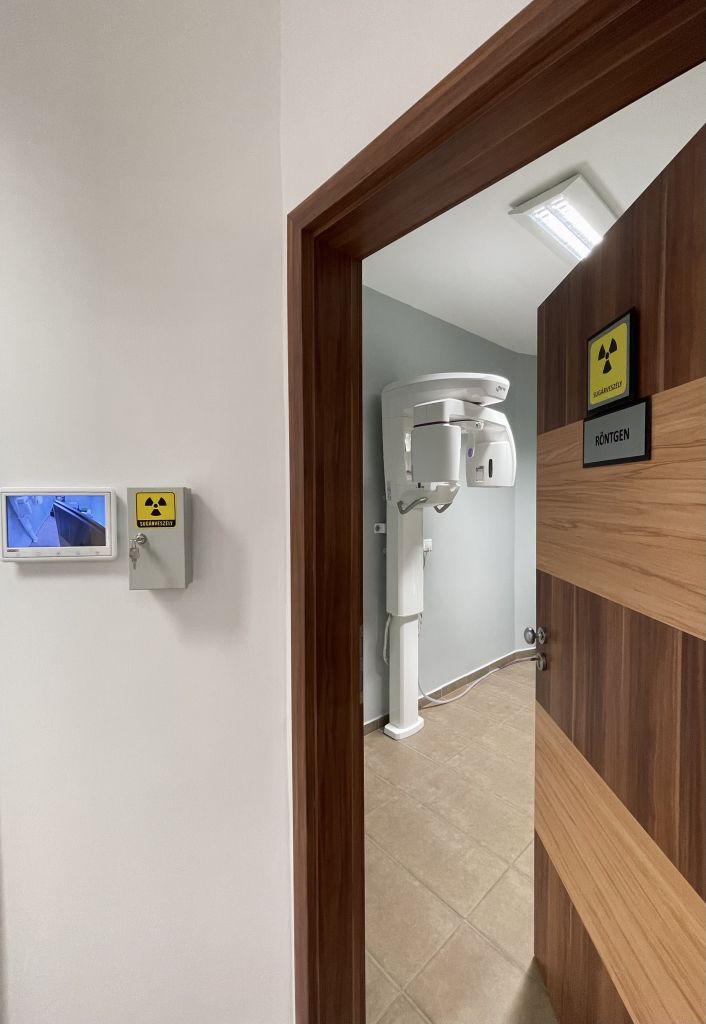 In what cases can we recommend to take a CBCT scan?
in the case of research

in case of implantation

in case of complaints of otolaryngology

for oral surgery
Process of the examination:
No special preparation is required for the recording, only the metal objects on the head and neck (necklaces, earrings, piercings, glasses, etc.) need to be removed in order to not to disturb the record and the patient get a lead robe to protect his/her chest and back.
The design of the 3D CBCT devices is ergonomic, that is why the examination does not involve any inconvenience. The whole process takes only about 1-2 minutes.